Before you go on, if you haven't already you probably want to read part 1 of this epic tale before moving on!
Fitzsteve's Amiga Journey – Part 2
Finally having my dream A1200 setup I turned my attention to its little brother the A600, what I wanted to achieve was a replacement for my A500 with a smaller footprint but with the added bonus of an internal CF-HD solution.
After much searching for the right one I found my very first A600: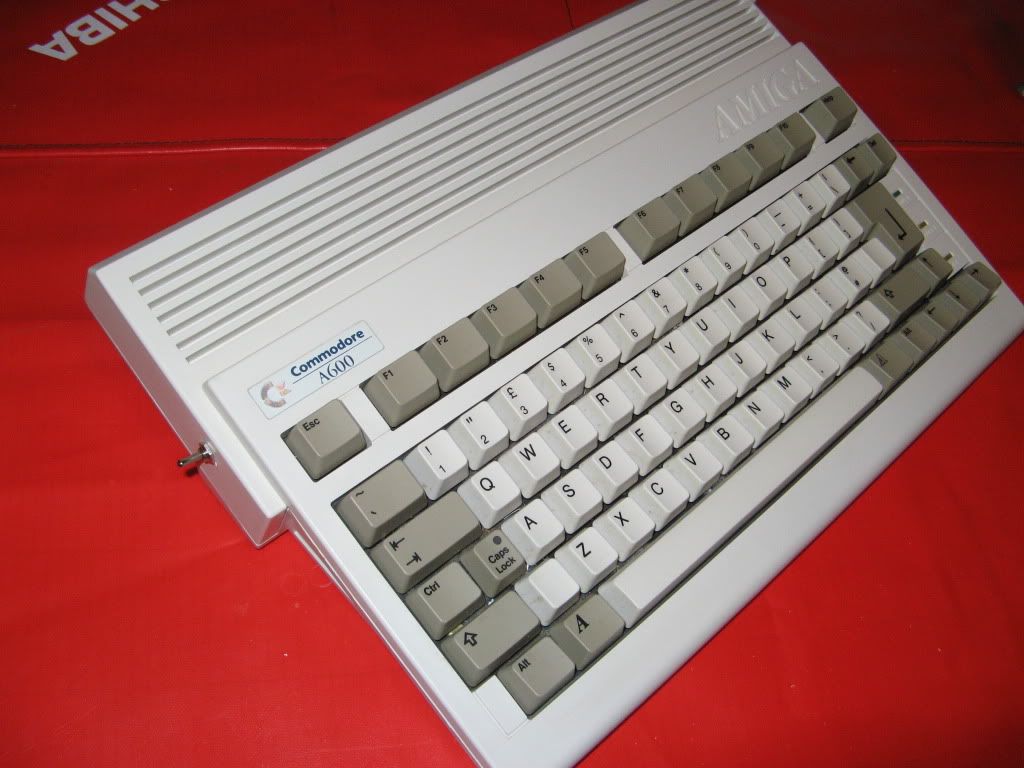 I was very pleased being a nice clean example, plus it came with an extra 1mb of Chip ram so this was ideal for my intentions.
I picked up a 1.3-3.1 Rom Switcher kit from evil bay which I installed so that I could roll back to 1.3rom to play my old floppy collection and also have 3.1rom for my Workbench.
I also picked up a 2mb PCMCIA SRAM card for it and with the extra Ram it was ideal for my newly setup Classic Workbench 68k. As you can see I was a little new to setting up these Workbench's but I don't think I did a bad job, nice and simple:
So you would think I would be satisfied with this?
Well erm, no… It wasn't long before I wanted to accelerate my A600, but it was real tough to find an accelerator for it. And as you can imagine at this time before the new ACA630's they were not the cheapest of upgrades.
However I'd set my sites on having an Apollo 620 or 630 so after a couple of months of searching all the Amiga sites and the bays imaginable I finally bagged myself an Apollo 630!
My first impression was how small the card was, I was expecting bigger, but you soon realise you wont fit much bigger in the A600 and even this was tricky to get in the case with all the other components.
Luckily I was able to get one of Mika's awesome angled CF-IDE adapters so this made installing much easier.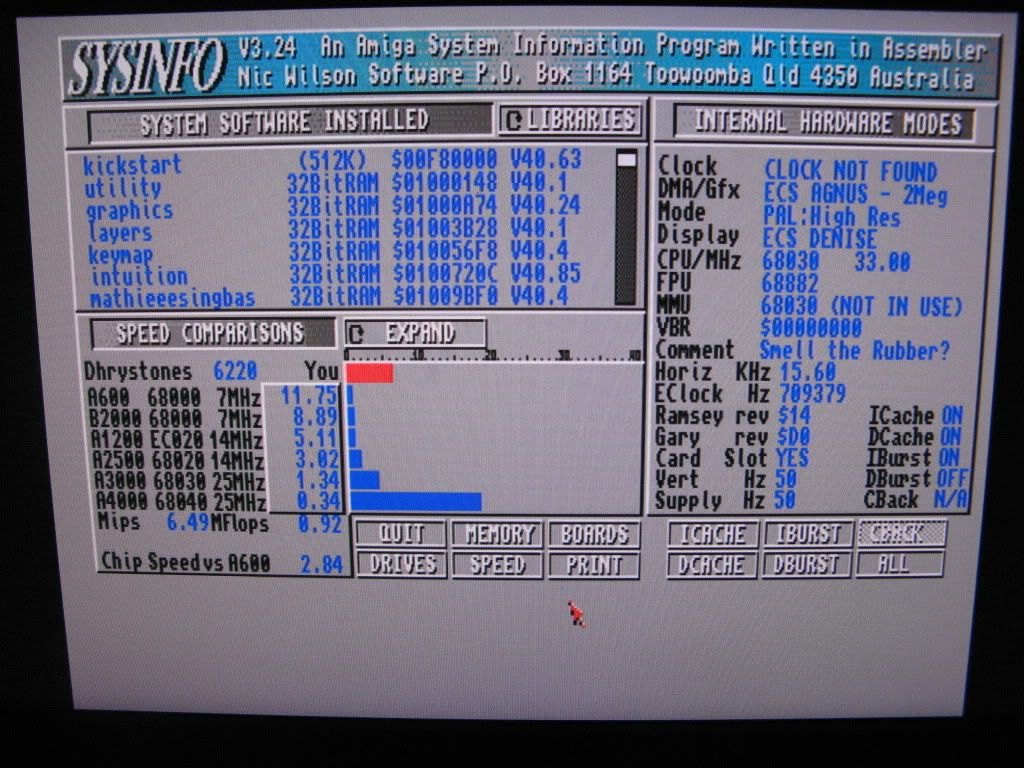 I was really impressed to see Classic Workbench ADV running on an A600 and it ran very well indeed, a little slow with 16colours but nice and quick if I dropped to 8colour:
So finally I had my dream A600 setup!