Hey Peeps! Great News… Part 7 of my crazy journey is here and ready for you to read!
But before you go on, if you've missed anything you might want to read back through the previous chapters 🙂

Fitzsteve's Amiga Journey – Part 7
Ok, you're going to have to try and keep up, because this is where things start to spiral out of control…
I had an urge to buy and upgrade everything Amiga related I could find and where better to continue than back at the start?
That's right, it was time to return to my original A1200 for some further pimping. In fact, I'd recently sold my original A1200 to help fund the other projects, but I was deeply missing a standard WHDLoad machine.
When my good friend Peter listed one for sale bargain bucket prices and since it was a good excuse to go and meet up for a for a Beer I leapt at the chance…
Here's the little fella, it had some yellowing on the keys so I replaced them with NOS Keyboard from Amigakit:
Having already sold my Typhoon 1230 I decided to use the Blizzard 1230 (You might remember I'd acquired this in an Elbox Tower from an earlier chapter and I told you that you would see this little fella again didn't I?)
I also attached a SCSI Kit to drive my external CDROM and FastATA MkIII to give the IDE a nice boost.
This setup, without a doubt is the absolute perfect WHDLoad/Gaming A1200 Desktop. Bolt on Classic Workbench ADV SP + 4gb of Whdloadness and you've got a very fast and very useable little system for Gaming including CD32 games off the external CD Drive.
Since my Apollo 1240 had met its maker, (RIP little fella) it was also time to turn attention back to the A1200 Tower as it had been running now with the Blizzard 1230 for a while and it just seemed a bit of a waste to have this great setup without a super fast Accelerator behind it.
Luck and meh ebay skillz would provide me with my first ever 060 Accelerator!
I introduce you to the awesome Blizzard 1260 – I was over the moon with this card!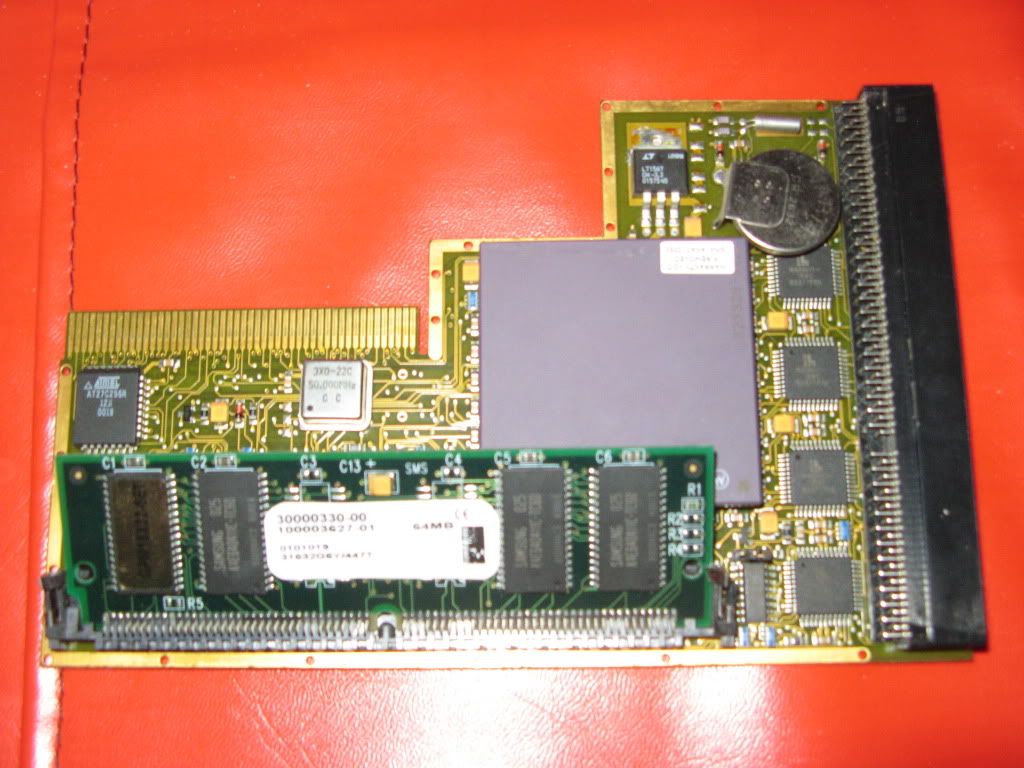 Straight away it was right at home in the A1200T:
What a boost over the old Apollo 1240 I was running, workbench on the mediator setup was a dream powered by the 060 and my 3D games finally came to life.
As I said things were moving pretty quick right about now, so maybe we should Call the Summer of 2010 the Summer of Amiga!
Other projects I dabbled in were this cute little external HxC Floppy Emulator Case:
And Postman Pat delivered me these awesome gifts from my buddy xpect! (thanks again!)
Wow, look at the size of that Fastlane Z3! Tune into chapter 8 to see me try and squeeze that into my A4000 along with the awesome Tocatta Sound Card =D
Remember, you can only have one Wife, but you can have as many Amiga's as she will allow!