Fitzsteve's Amiga Journey – Part 9
Retr0 Replay had been an awesome event, it was great to meet yet more awesome Amigans from the community.
Sadly over the course of the event my A4000 had developed a fault with the Scan Doubler on the PicassoIV so once home I stripped it down to fault find.
Whilst the A4000 was in bits I also decided it was time to try and do something about the Buster since I'd had further troubles installing an X-Surf network card, I was intending to use this at the event for some network play but it wasn't meant to be.
The Belkin Wifi adapter I hoped would connect this to my Wifi Network
As you can see I had no problem installing the card, but the Amiga just refused to boot with it in place.
As always lady luck was shining on me and I spotted an A4000 Motherboard and Elbox Tower on Amibay, the Motherboard was complete with Buster -11 and I also took the Tower as I got a deal on the pair.
Luckily I had enough spares in my box of bits to build this into a basic Amiga 4000 for testing; I had my spare A3630 that I took out of the A4000D when I upgraded to the Apollo 4040. I also had my old 3.0Roms and plenty of cable =D
I was actually very impressed with the Elbox Power Tower, it's a very sturdy Tower and I like the way the side panel detaches for installation of the Motherboard/Busboard: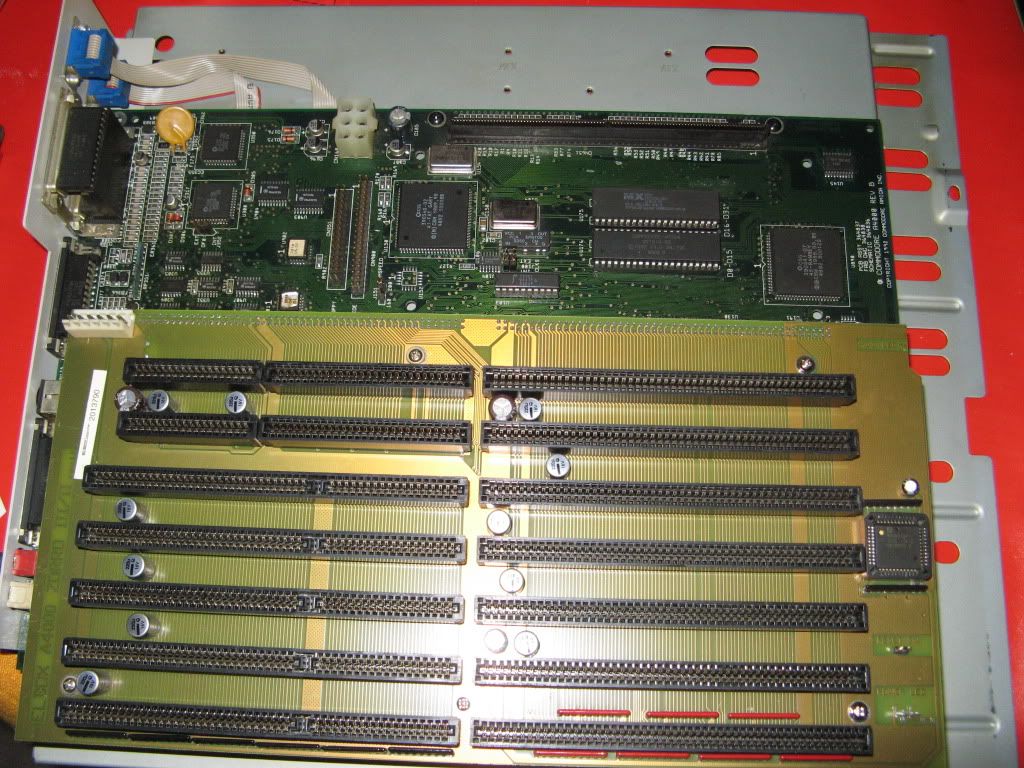 Now time to test out my Zorro cards that didn't work with the A4000D along with a PicassoII I'd picked up.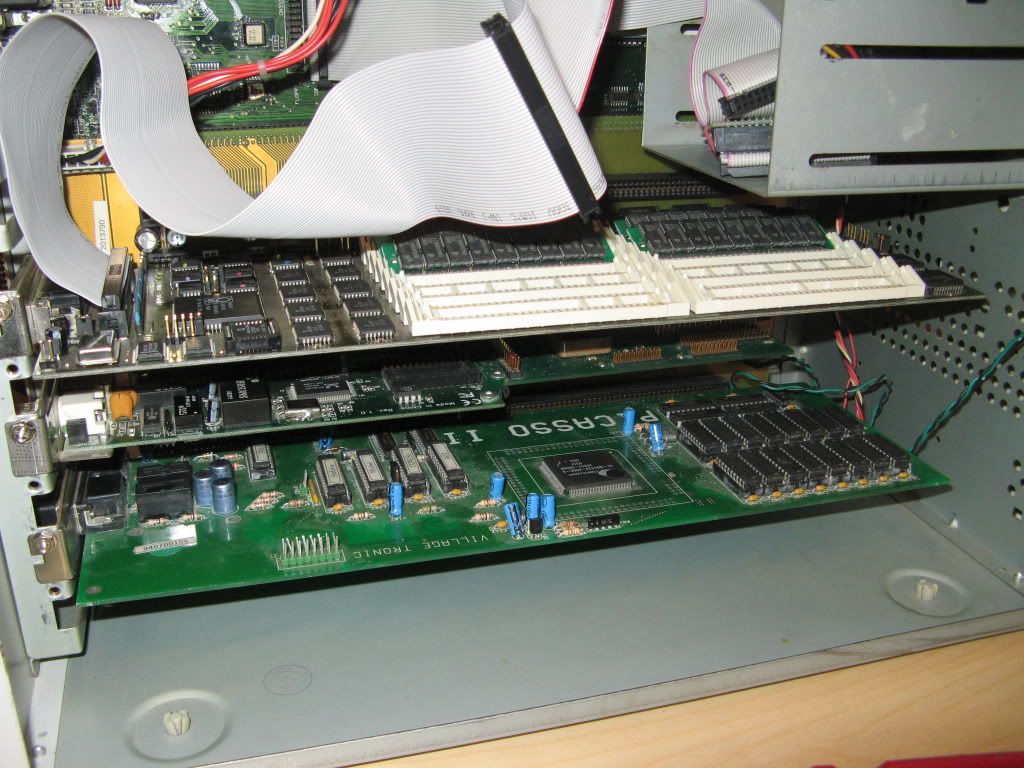 Finally after having the Fastlane Z3 for several months I saw it work! Along with the X-Surf and to my surprise the Wifi adapter did a great job too!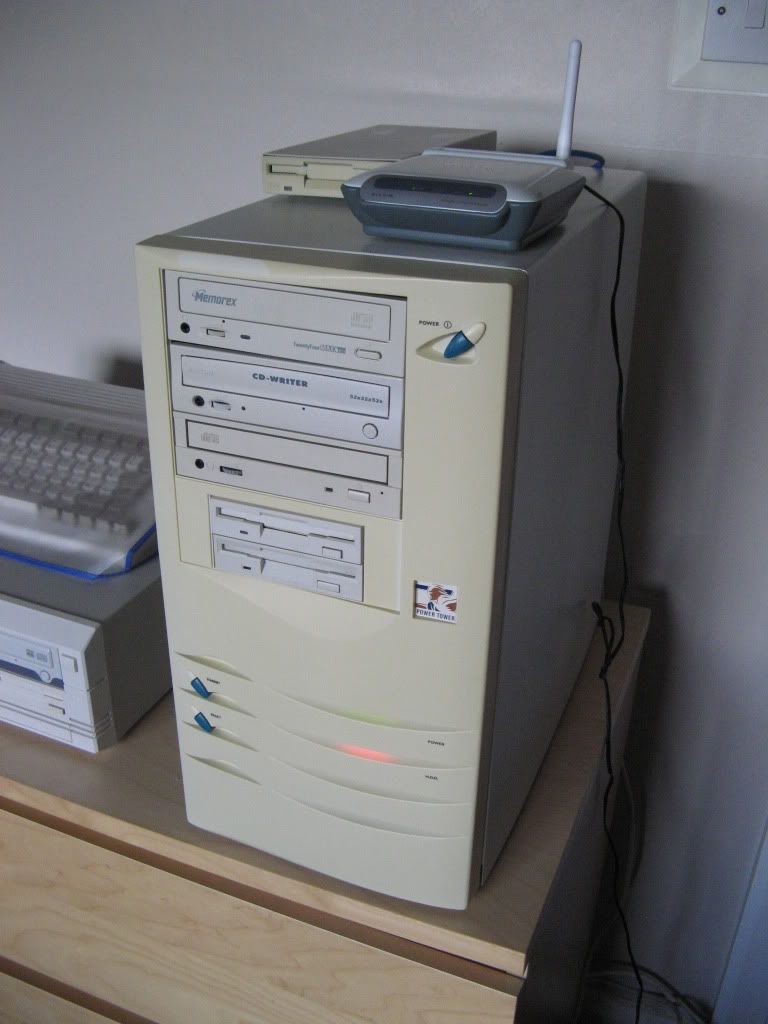 Here's a short Video of this setup running:
Now I had to make a decision on where to take these projects, since the A4000D was back up and running, the Scan Doubler fault was cured by a new Daughter Board and it was back to full function as you read in Part 8 and to be honest I was very happy with it.
Being back up and running I was also reluctant to pull it apart and fit the new motherboard and then try to squeeze the Fastlane Z3 and X-Surf in, it was clear things would start to get very crowded in the little desktop case.
So, I done what all Amiga nut cases do, I started a new project! My A4000 Tower project was born!
First thing I done was source a new front for the case, borrowed from an A1200 Power Tower:
Here she is along side her little brother =D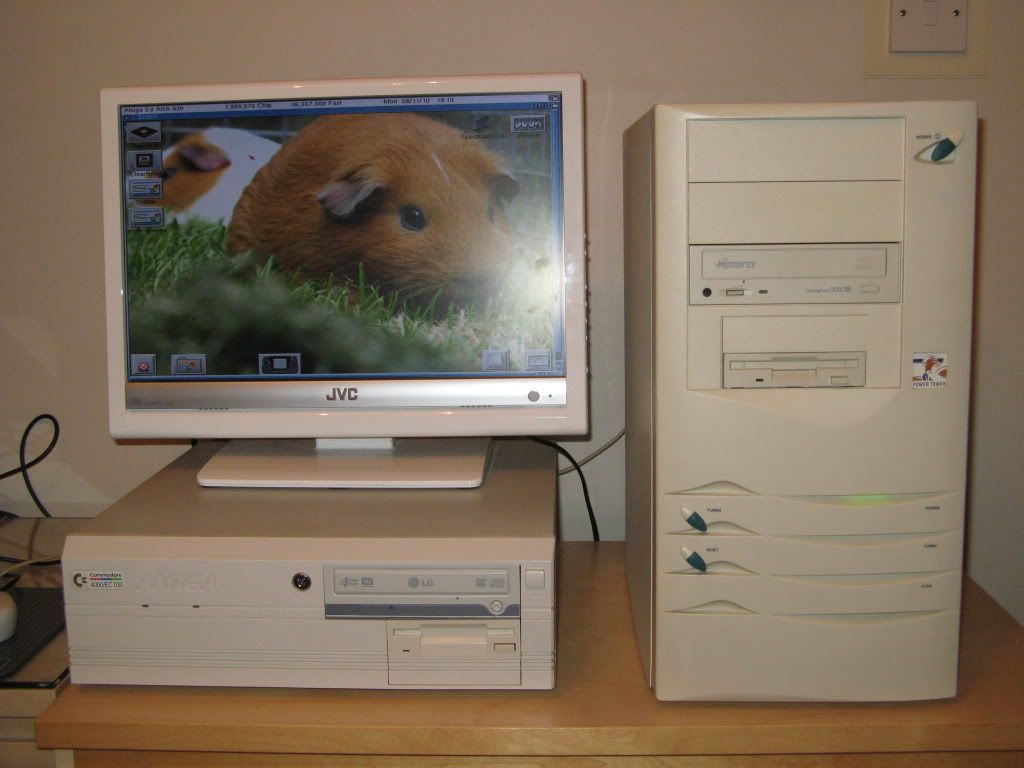 Next thing's sourced were an A3640 to give the old girl a boost! And some shiny new 16mb Simms for the Fastlane Z3: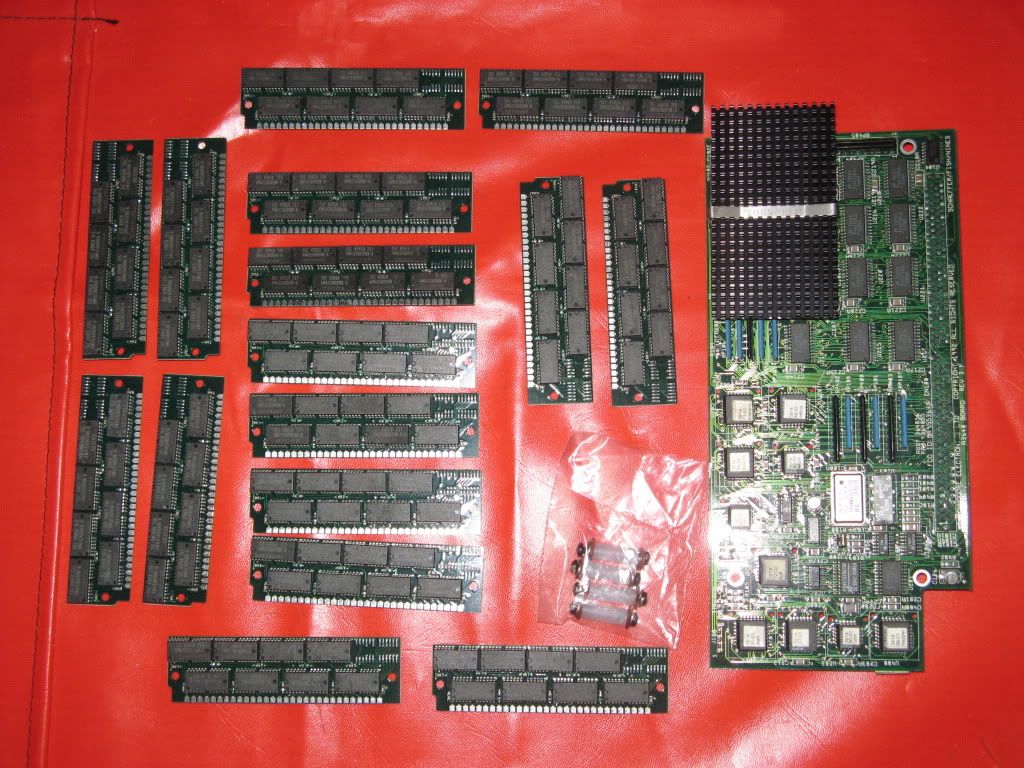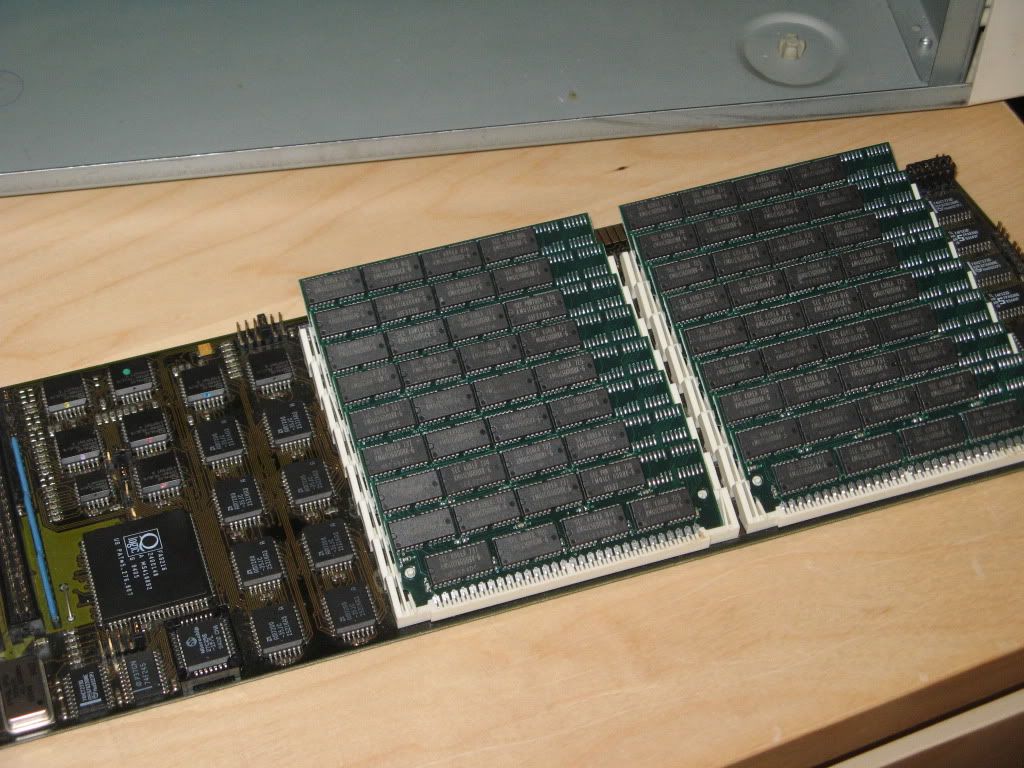 Whist she installed just fine I did have trouble getting all the Ram to be configured, to this day the best stable configuration I can achieve is 128mb, I've had it running at 192mb but it crashes and never quite got 256mb
I won't bore you with the details here but there are some lengthy threads in the Amioracle section of Amibay if you fancy a read!
For now the work stopped here because the A3640 was very unstable, I put up a wanted ad for repair and also upgrade to 33mhz, an awesome Amibay member d0pefish offered to take on the job and the A3640 was shipped off along with a nice shiny new 33mhz 040 chip for the work.
In the mean time I found a nice Cybervision 64/3D to replace the PicassoII, I was also lucky enough to find a Scan Doubler unit for it as well:
A3640 Upgrade
Upon receipt of the A3640 Dale tested and confirmed that there was indeed a problem and that it would only boot randomly.
We decided to replace the CPU for a 33mhz unit, replace the Caps and also fit a socket for the oscillator so that we could try to overclock to 33mhz.
The first of the parts arrived:
Next job was to replace the caps:
As you can see Dale identified and repaired the problem, one of the Caps had blown and damaged a track leading to the 040 CPU!
Dale didn't stop here, he also re soldiered all two hundred pins on the CPU connector!
He found that the Gal chips were getting very hot and this caused the card to be unstable so also socked and replaced the Gals upgrading the A3640 to rev 3.2
Here is one of the suspect chips:
Removed and replaced with socketed chip:
Job done and now we have a fully stable 33mhz A3640 Rev 3.2!
I can't thank Dale enough for taking on this job for me and the work he has done, with this at the heart the A4000 is very nippy indeed.
Here is a short video of it up and running:
So we're almost there, just one chapter left to go! I hope you've enjoyed my story so far. I'll try not to keep you waiting too long for the final installment…