Hi Guys!
Small update update on the previous project I posted.
The ACA620 was upgraded to an ACA630/64; this has a full 68030 @30mhz and 64mb Ram.  This bit of kit gives your A600 a really nice boost of speed and in my opinion is the best accelerator available for the A600.
Here's a quick look at the ACA630: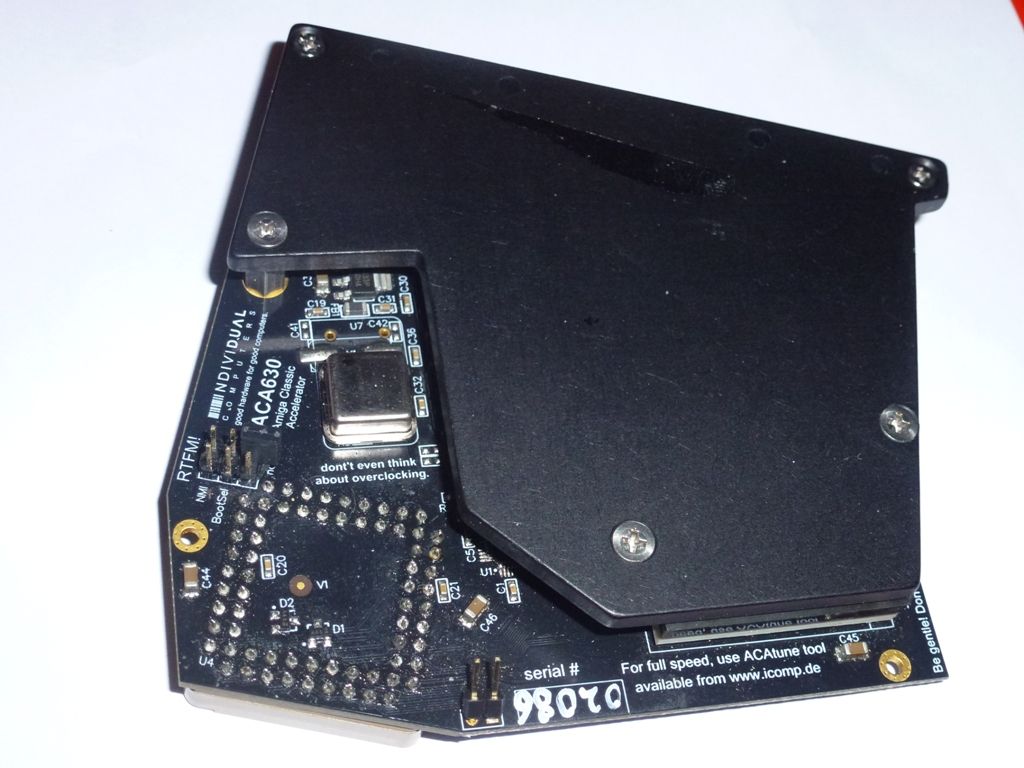 Here she is installed in the A600, the ACA630 clips over the 68000 CPU just like the ACA620 however it is also fastened in place by 2 small screws for a secure fit (warning do not over tighten these screws!)
These generally overclock very well, my previous ACA630 which was the 25mhz/32mb version was overclocked to 40mhz using a Gold 68030 CPU rated at 40mhz.  Overclocking is just a case of changing the crystal.  Your mileage may vary with the original ceramic CPU, note that you are taking the Ram out of spec speed wise so this could cause instability.
As this is the rare 64mb version I decided to keep it stock.
As before using mfilos' magic Workbench conversion for Classic Workbench Full: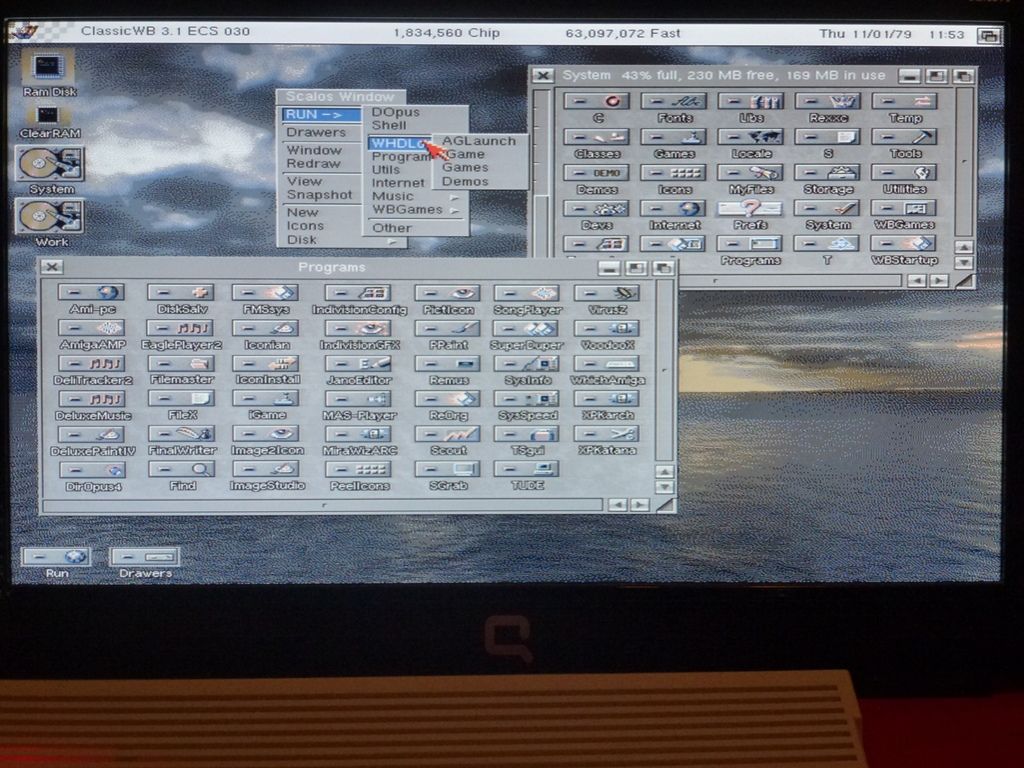 Some benchmarks: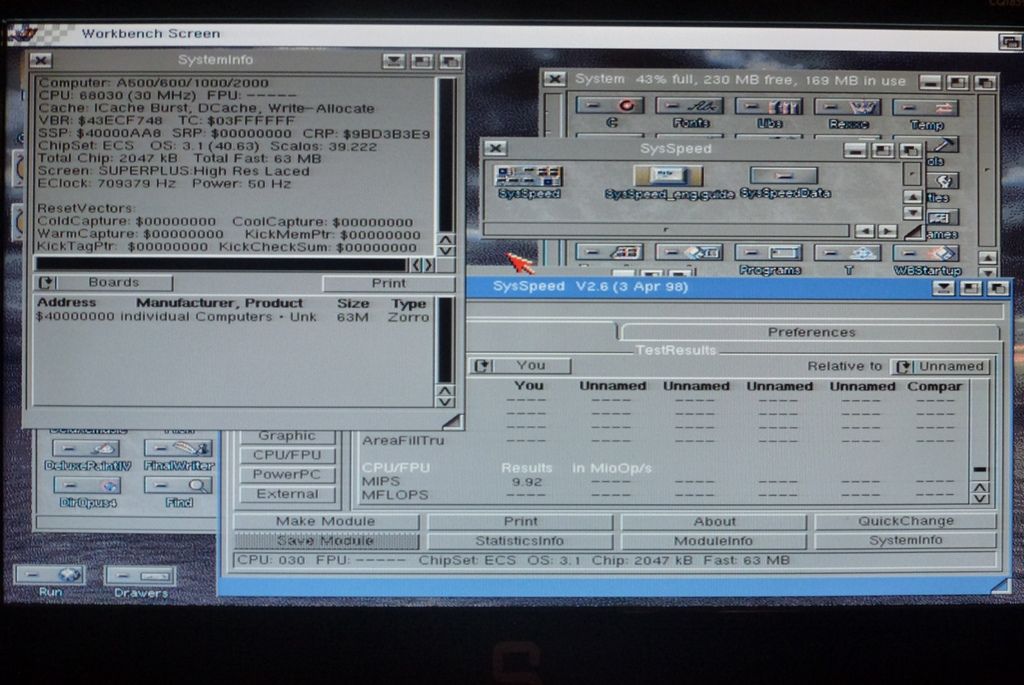 Here is a Video of this wonderful setup running:
Thanks for reading 🙂